Delta 8 Fruity Pebbles
Delta 8 Fruity Pebbles is a Hybrid with Indica dominance. In most cases, the ratio is 55 percent Indica and 45 percent Sativa. Fruity Pebbles are a popular strain among people seeking a powerful body high.
Without becoming overwhelmingly high, you can enjoy the mind-clearing high. Sativa-dominant Delta 8 Pebbles CBD flower is an excellent way to start your day off right.
Green Ribbon, Tahoe Alien, and Grand Daddy Purple are the origins of Fruity Pebbles.
The joyful, often euphoric emotions associated with this cannabis strain also leave users feeling energized.
Fruity Pebbles gives you a nice mental rush while still keeping you focused and functional. On the other hand, due to its strength, some people may feel dry mouth and eyes. Those who benefit from Delta 8 Fruity Pebbles' boosting effects report less stress and fewer gloomy thoughts.
Effects of Delta 8 Fruity Pebbles
It is made from the highest quality hemp to provide a relaxing mind-body experience.  The majority of consumers experience peaceful relaxation as well as a mood booster.
Cannabis users who are sensitive to the drug may experience minimal psychoactive effects as well.
These substances engage with the human body's endocannabinoid system and receptors in the brain to establish balance.
What Is fruity pebbles flower?
Delta 8 THC is a cannabinoid present in hemp & hemp extracts that is an isomer of CBD. While Delta 8 THC and Delta 9 THC have common similarities, they are two unique substances with distinct qualities. There are compelling reasons why delta 8 THC was deemed lawful by the federal government.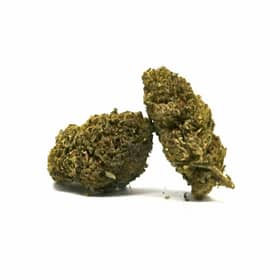 What does it Look Like?
The brilliant lime-green blooms of Fruity Pebbles CBD include light copper pistils and a generous sprinkling of frosty crystals. Fruity Pebble hemp flowers have the pleasant flavors of passionfruit and wild berries, as the name indicates. Thanks to the high limonene concentration, the flowers have a distinct citrus scent, while beta-caryophyllene terpenes provide a sense of spiciness.
Who can use Delta 8 Fruity Pebbles Flower?
Fruity Pebble is a convenient plant with powerful therapeutic benefits, notably for individuals suffering from chronic diseases or depression. Also, it has a great taste and a tropical, pleasant, fruity flavor that can appeal to a majority of users.
Fruit and citrus flavors are the most prominent in this tasty strain. The bud is often light mint green in color, with a fluffy foliage structure and significant crystal and resin development.
This isn't for the average first-time user because it's rather powerful. The most excellent aspect about it is that it adapts to your mood.
As a result, do not drive heavy equipment or perform any other activity that needs attentiveness. Be sure you can do so properly. Before using this product, talk to your doctor if you're pregnant or breastfeeding. While using this product, avoid consuming alcohol.