Berry Blossom CBD Strain Review
Berry Blossom CBD Flower is from the strains of two very popular CBD strains: Chardonnay and Cherry Kandahar S1.
It's a dense CBD strain known as Berry Blossom. Here is everything you need to know and why we think that you should try it:
What is Berry Blossom CBD?
This strain has quickly risen as one of the most effective and useful medicinal CBD strains on the market right now.
From its physically-rejuvenating properties to mental stress-relief abilities, Berry Blossom CBD is certainly a product that everyone should try at least sometime in their lifetime.
It contains high CBD content and less than 0.3% of legal THC content – combines this with a strong terpene. It is a marijuana strain that barely anyone can resist – but no one can truly fall for.
Features:
Here is a small list of the several features of Berry Blossom CBD that we could single out:
Berry-like aroma:
The Berry Blossom CBD, just like the name suggests, has a berry-like aroma, something that many people would love to smell.
If you have tried any strains before, the smell of the product is very similar to a "strawberry cough" strain. If you haven't, imagine crushed ripe berries.
That is the aroma of this Berry Blossom CBD Flower.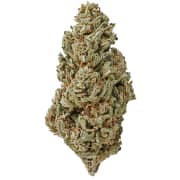 Good for vapors:
Berry Blossom CBD can be enjoyed by being burnt, but the best effects of this product come from being diluted into a vapor and then inhaled.
This turns out to be a treat for both the nose and the mouth, and both beginners and veterans alike love this smell.
Flowering time:
It takes about 6 to 8 weeks to flower the Berry Blossom CBD, making it a moderately-difficult plant to grow.
Because of its moderate difficulty and high yield, it is a popular target by many.
The colder the atmosphere, the more time it can take for the strain to fully grow.
Benefits of Berry Blossom CBD:
Here is a list of several Berry Blossom CBD benefits that we could strain out of our review.
Low THC and CBD contents:
People who are looking for medicinal marijuana strains but do not want to risk being addicted to the products will love Berry Blossom CBD.
It contains low THC and CBD contents and It only contains about 13% CBD and 0.3% of THC, which makes it ideal for many.
Helps improve mood:
The Berry Blossom hemp flower contains 3% Myrcene, which is effective in providing various mood-related benefits such as:
Reducing anxiety and its symptoms.
Boosting morale and limiting over-thinking.
 Reducing stress and inflammation in the body.
Helps cure insomnia and depression.
Who is it for?
The Berry Blossom CBD strain is for everyone who has already entered the market of marijuana strains but has only tried the medicinal products.
Though it is a hard-hitting marijuana product, it is mainly used for curing medical problems, and as such should be tried if other similar products are too bland.
Final Thoughts:
We hope that we were able to help you find the usefulness of the Berry Blossom CBD strain.
In our opinion, the Berry Blossom CBD strain is the best medicinal product that you can vape. Smoking this product will certainly prove to be detrimental to health.